HDO Box is a application where you can stream thousands of movies and TV shoes at absolutely no cost. The best thing about HDO Box is the user interface. Responsive design and easy navigation makes it at the top list
The movies and TV shows are categorized and beautifully displayed on the home screen. It has Trending section that contains different genres such as Action, Comedy, Sci-Fi, Horror, Mystery etc. The title displays other informations such as IMDB rating, Release year, Star cast etc.
In this guide you will learn how you can install HDO Box in Firestick devices, please note that this guide can also work for Android TV and other similar devices such as Fire TV.
HDO Box Features
HDO Box is compatible with many devices such as phone, Tablets, PCs, Firestick, Fire TV and iOS devices. It is the only app which is compatible with almost any devices you can think of.
Below are some of the features of HDO Box:
One Tap Play
Unlike other apps, HDO Box plays the streaming content in a single tap. You don't need to wait for the app to search and list the links of movies or TV shows.
High Resolution
Every movie or TV shows available in HDO Box app is in high resolution such as 1080p or even 4k. The app also has movies in other resolutions such as 360p, 480p, 720p etc. You can select your desired resolution based on your internet connection speed to watch the movies or TV shows.
Cool UI
The UI of HDO Box makes it loved by the users. All the movies and TV shows are organized in the home screen of the app with proper genres. You can also customize the home screen based on your liking.
Takt.tv Integrated
Trakt.tv is integrated in HDO Box so that you can monitor al your movies, series, documentaries, comedy shows, series etc.
Subtitle is available in more than 130 Languages
HDO Box provides subtitle in every language with one click import.
How to Download HDO Box APK on Firestick
To download HDO Box for Firestick, simple head over to the homepage and scroll to the bottom of the site where you can see the download link or simple head over to this link
Steps to Install HDO Box APK on FireStick & Fire TV
Step 1. Go to Settings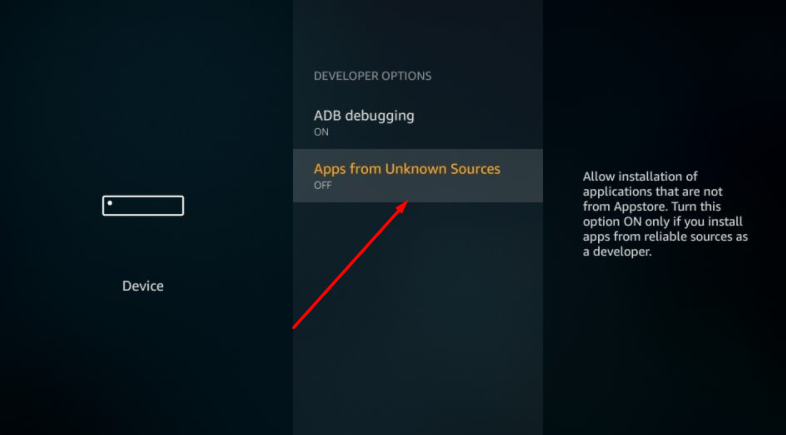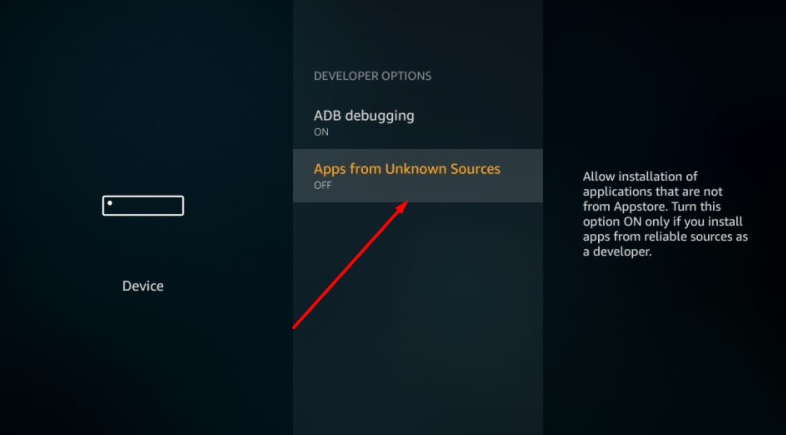 Step 2. Click on Developer options and turn ON the Unknown sources option.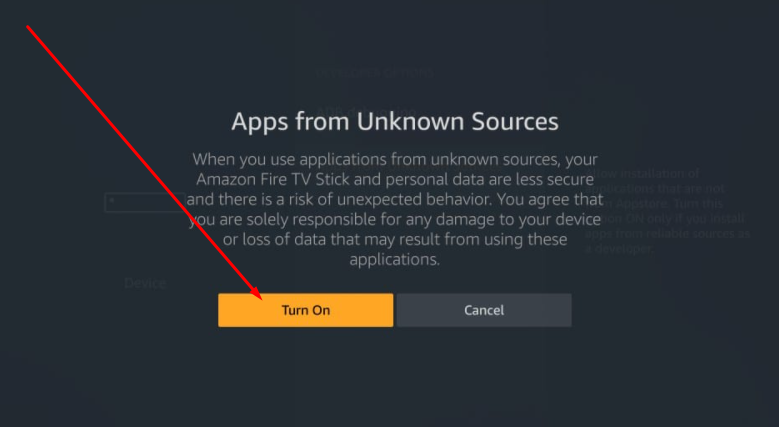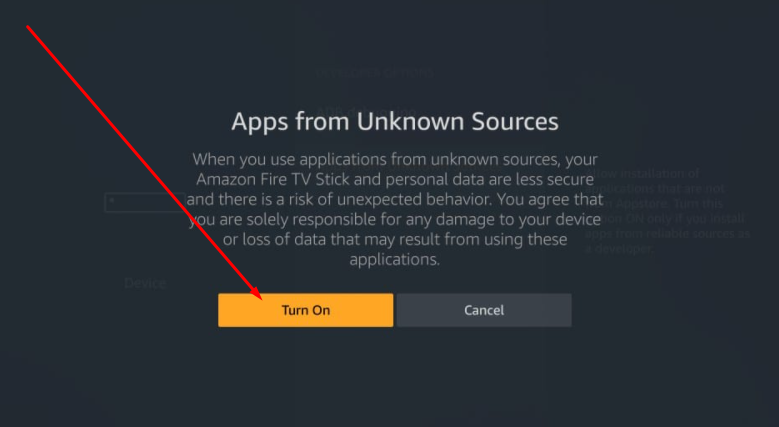 Step 3. Select FireStick Home screen and select 'Find' and then select 'Search'.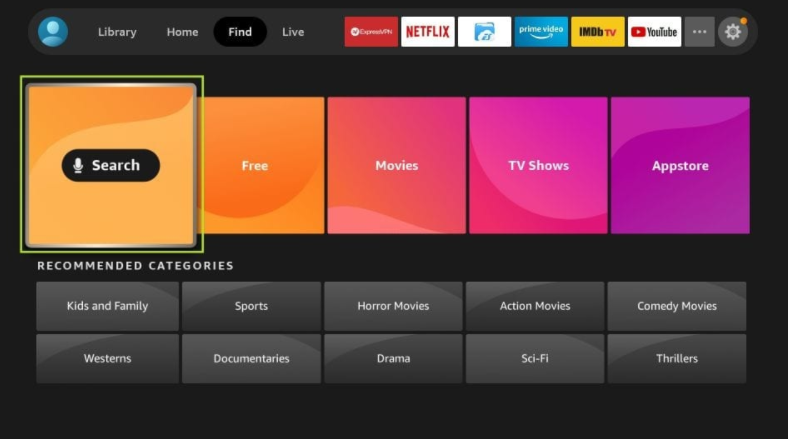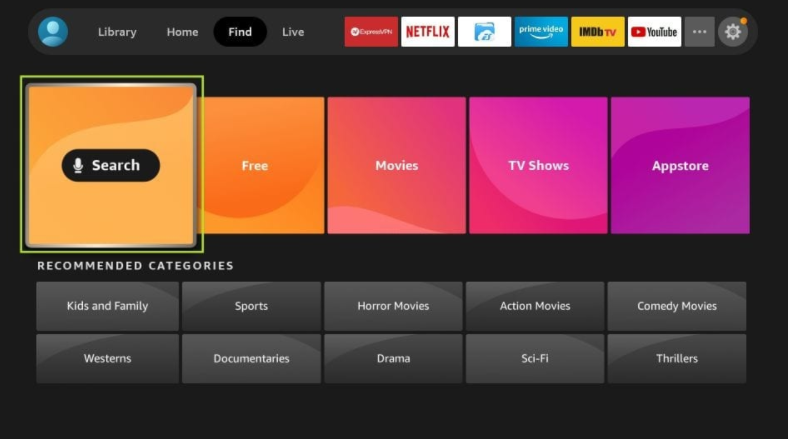 Step 4. Now, search for "Downloader".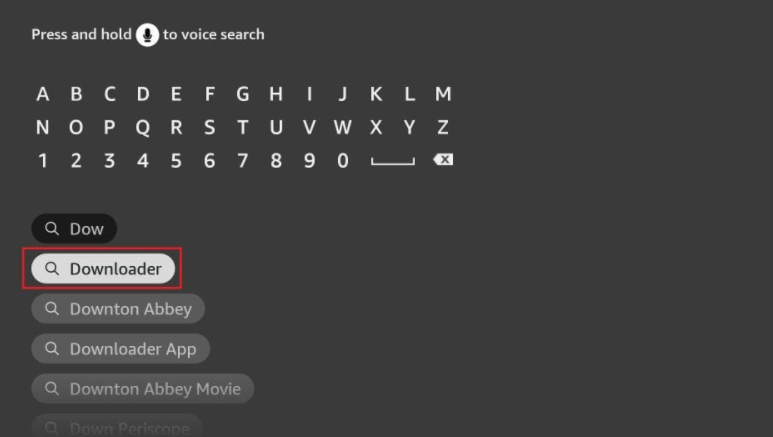 Step 5. You will see the Downloader app icon, download and install the Downloader app.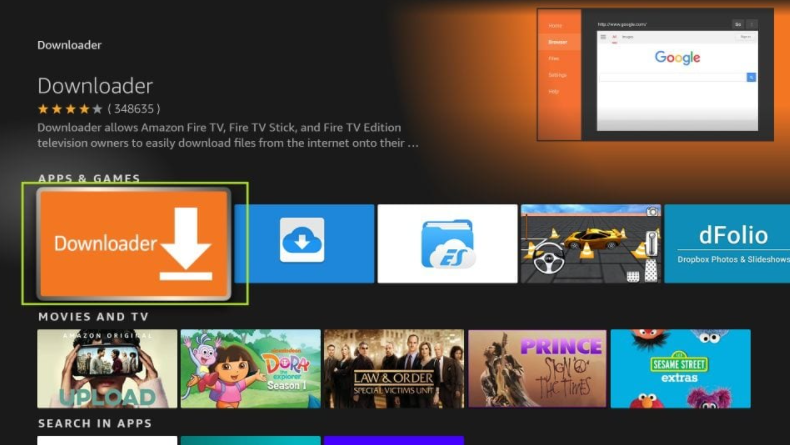 Step 6. Launch the Downloader app on your FireStick gadget. Now under Home option you will see the box to enter the download url. Simple enter https://hdobox.net/apk or 960955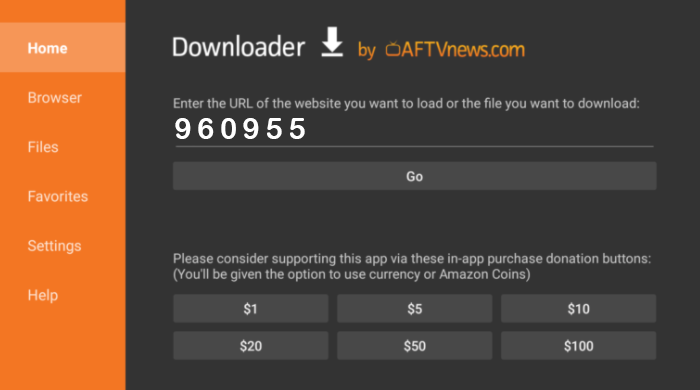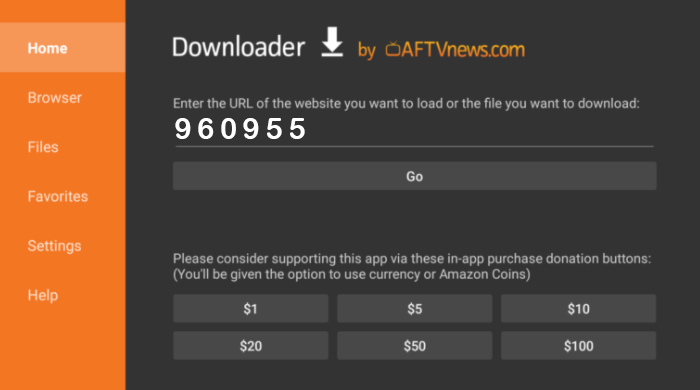 Once you enter the URL or code and hit Go, it will automatically start downloading the HDO Box APK file. Once the downloading has completed, simply start the installation process.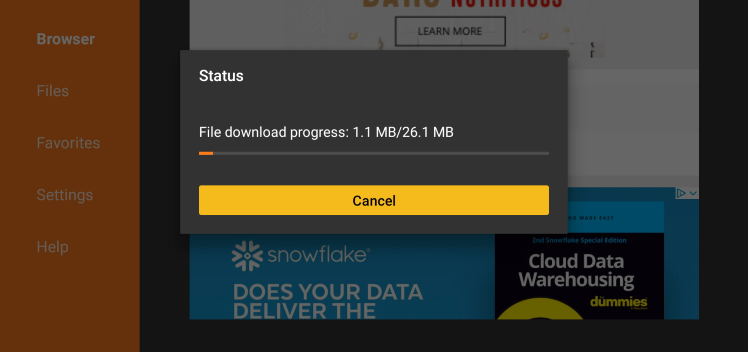 After the installation process, Firestick will ask you whether to delete the APK file from your device. We recommend you to go ahead and delete the APK file by simply tapping on Delete button twice.
Congratulations, you have successfully installed HDO Box in your Firestick device. Now open the app from the home menu and start watching Movies or TV shows in your Firestick device.
FAQs
Does HDO Box works in Firestick?
Yes, HDO Box is compatible with Firestick and you can watch movies and TV shows in your Firestick device using HDO Box. Read the above tutorial on how to install HDO Box in Firestick
Can You Integrate Real-Debrid with HDO BOX?
Absolutely! HDO Box supports Real-Debrid integration. To use Real-Debrid with HDO BOX go to Settings and tap on the option Log in Real Debrid. You will get an Activation Code on the following screen which you need to enter on the website real-debrid.com/device to integrate a Real-Debrid account with HDO Box.
Does HDO Box comes with subtitles?
Yes! HDO BOX supports subtitles in every language.
Is HDO Box safe?
Yes! HDO Box is 100% safe to download, install, and use on your Firestick device.
Is HDO BOX available for iPhone?
Yes, HDO Box is available for iPhone. Go to App store in your iPhone and search for HDO Player. Tap and Install the app. Please note that sometime Apple remove such Apps from their store, so it will be purely based on your luck. If you don't find the HDO Player in App store, wait for it to comes back in the App store.